Director Biography
Anaya Kunst (Anaya Music) is a New Age Musi‪c composer and Multi Award Winning Recording Artist, ‪ (MSc, PhD, PostDoctor) Filmmaker, Producer and Author. Anaya is passionate about elevating the human spirit through the power of music and visuals and the universal Vibration of Love and Peace.‬‬
‪She is a GRAMMY®, ASCAP and LIT Talent Awards voting member.‬
Music is the universal language of mankind. Where words fail, music speaks. Music is the language of the spirit. Music is a moral law. It gives soul to the universe, wings to the mind, flight to the imagination, and charm and gaiety to life and to everything.
We feel extremely glad to have the chance to interview Anaya. We sincerely appreciate the time she took to address the interview and all that it would entail. Her music inspires us! Her music videos are magical!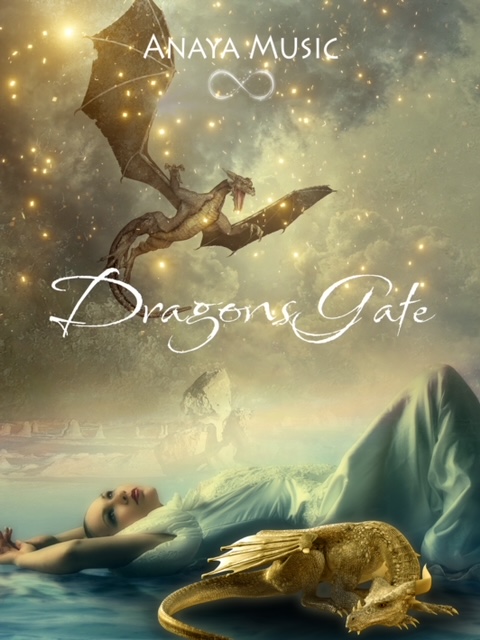 Dragons Gate
Dragons Gate is magical! Its visual effects, music and everything made it exceptional. It seems an entirely different world when we view it! We contemplated for some time after we saw it. One of the mind-blowing works by you, Anaya. You are a real musical fairy! Your music soothes everything. Every bit of the music video of Dragons Gate is so very dreamy. Anaya, you are a magical creator. Your music is so therapeutic, new age composers should really know how to create that magic. Dragons Gate is one such creation.
The
Interview
Anaya, let's start with some questions.
1. When did you start composing – and what or who inspired you to enter into the world of music?
I Started composing with 12 years old.A lot of musicians in my family playing guitar, piano, flute, violin and accordion.I first played piano and I did the music conservatory and after I did piano and other few instruments and theory and harmony.
2. What is the secret to such therapeutic music always?
I play first for myself , dedicate to God and I use Hz frequencies that give me support. Also the kind of instruments we choose and how we touch the chords.
3. We found the Dragons Gate very sanative. Where does this source of tranquility and positivity come from?
From an inner work of evolution using techniques for that like meditation, reflections, exercises to develop inner feelings and to give awareness to strength the self knowledge and consciousness as well as changing according to the needs ones have.
4. What made you create such a prepossessing story of a beautiful girl Kan and the Golden Dragon?
I always dream and meditate on a theme that comes to me. From there I start developing the music and script. Images will come naturally. It is a very creative process and I need to be alone to do that.
5. These delightful stories like Dragons Gate, need a lot of research work it seems. Is it so, or is it all your imagination which comes forth and creates the magic?
My imagination creates almost all and some research to support that. It is a long time that takes few months.
6. What advice would you like to give to aspiring composers?
Listen to yourselves and be faithful to whatever you find and develop.
7. What are your forthcoming projects?
I am still in creation process but has to do with the new Earth vibrations in 5th dimension.
8. Would you like to speak about some of your other notable music videos too? Which music video is closest to your heart and why?
The video closest to my heart is "Love" done in honor of my beloved hubby. Also the saga of Forever , Immortal, Twilight are really loved ones. Also Breath that contains feeling to avoid war, Cabral that I did in honor of my great great grandfather and few others. I love everything I do. And I am very thankful with the universe and my dear collaborators.
9. A question out of the box, if you could go back in time and talk to your preteen self, what advice would you give yourself?
Keep walking.
10. How would you describe your musical journey in one word?
Enlightening!
It was such a pleasure to have you to discuss your music, Anaya. We believe your experience would help composers thrive in their journey.
On a personal note, we really enjoyed interviewing you, we hope you enjoyed it too. Thanks again. Stay connected with the MDIFF Community, because we value your work!
Dragons Gate YouTube link:
View all the upcoming works and music videos of Anaya Music Kunst
https://youtube.com/user/AnayaMusic
More information: