The Eclipse: Recognized by the Sound, directed by Elly Yae Li Cho, has a flabbergasting storyline. We are startled seeing the portrayal of such a great story only with sound effects and music, but no dialogues. The film is a silent film, and the entire presentation of the film is done so amazingly with just sounds and music. The director says, sounds and music become pivotal points around the various conflicts the girl experiences. The film is really admirable. Actually, beyond amazing! She has put her own life experiences in the film, so beautifully!
We are excited to have the chance to interview Elly, it is our absolute pleasure. We sincerely appreciate the time she took to address the questions, and all that it would entail.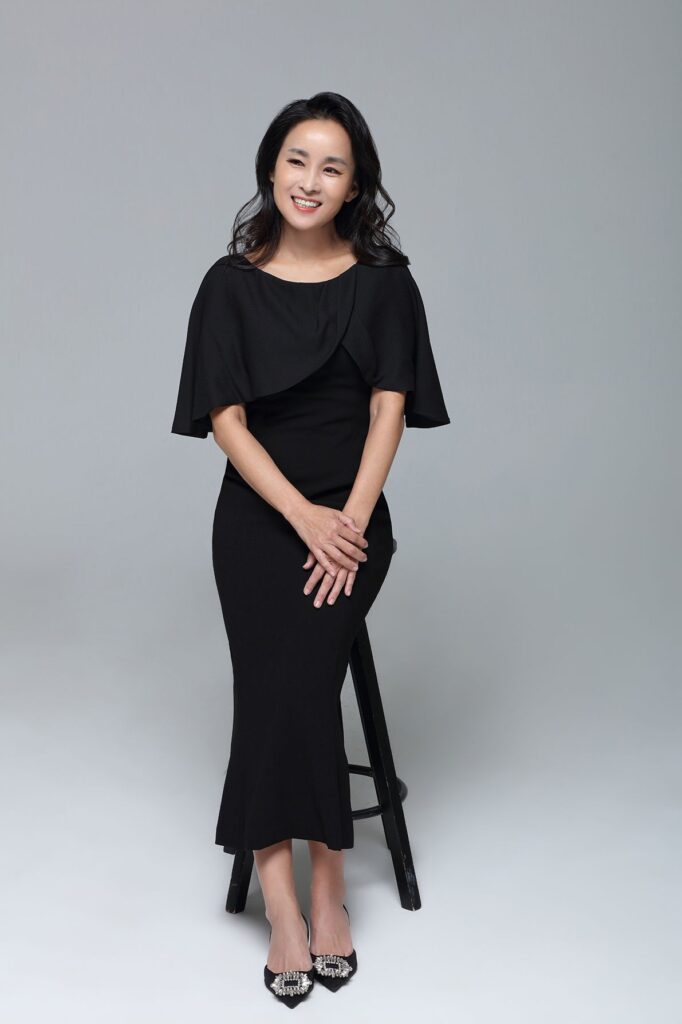 Director Biography
Elly Cho is an interdisciplinary artist whose work has been exhibited around the world and won numerous awards. Her art explores the intersection between nature, the environment and human behavior, across various mediums, including painting, mixed media, video and performance art. Cho is inspired by the relationship between nature and the viewer's perception of it, based on his/her personal experience and history. She approachs the subject matter of cultural landscapes in narrative form, which often relates to her own life experiences and memories. In her video work, Cho often used familiar landscapes but stimulates viewers to engage with an imaginative response that creates new terrains.
Cho's experimentation with color, nature and mentality, underlies a body of work that explores the relationship between ecology and human existence, and the yearning for connection. By drawing on colors and movements in nature, Cho mimics movements in nature but renders them with a new poeticism. Cho seeks to instill in the viewer a highly charged, nostalgic awareness of things long since past but also encourages political engagement that allows both artwork and environment to contribute to current artistic discourse.
Cho's works are featured in museums, private collections and in major exhibitions such as the Seoul Municipal Museum and Musée Cantonale des Beaux-Arts du Valais in Switzerland, as well as exhibitions such as 'Nature's Tempo' at the Korean Cultural Center of New York, and 'Going Green' in conjunction with Queens Art Express in New York. Her public and performance art projects include 'Sounds of Fragment: Ecological Dreams' at the Nam June Paik Art Center and Seoul Innovation Park sponsored by the Gyeonggi Cultural Foundation and Gyeonggi-do Council.
Cho's short films and video installations have received numerous international awards, including the Sunny Art Prize in London, Best Experimental Film at the Cannes World Film Festival and Berlin Shorts, Best Silent Film, Best Dance Choreography Film and Best Experimental Film at the New York International Film Awards, Award of Excellence from the Beyond the Curve International Film Festivals in Paris, Best Director at the Washington DC Cinema Festival, among others. Her work has screened at film festivals such as 'AVIFF' Cannes Art Film Festival and Asia Film Art International Film Festival in Hong Kong and "Times Square Midnight Moment" in New York.Born and educated in Korea, Cho also studied in Switzerland, and holds a BA and MFA from the Slade School of Fine Art in London, as well as an MA in Art Education from Columbia University. Cho has taught visual art courses and art theory at several major universities in Korea such as Hongik University and Ehwa Women's University. Her residency participation includes the 3-D Sculpture Park artist residency program in Switzerland and AHL Foundation residency in New York.
About Film
This film is a silent piece. In this film, the memories Cho has of growing up during childhood become fragments of imagery that compose the development of the story. Cho grew up traveling back and forth between the urban space of Seoul and the natural environment of Jeju Island. Her memories and feelings behind these experiences are depicted by traversing over the temporal boundaries of the present and past, as well as the line between reality and illusion.
Cho's younger brother was hospitalized because of pneumonia and died suddenly and unexpectedly because of a medical accident on the day of the Eclipse in 1999. She was in London at the time. Cho tells the story of her childhood in the format of video art with fragments of her memories turned into the scenes that compose the movie. The memory of the incident where her dog was kidnapped by a dog meat dealer, was a traumatic experience for her and it is mixed up with the death of her brother in her memory, who was the same age as the dog.
In this video, sounds and music become pivotal points around the various conflicts the girl experiences. Audiences participate in and sympathize with the major and minor conflicts the girl experiences through the medium of various types of music and sounds found in nature. This film has been shot in Seoul, London and Jeju Island, Korea.
The
Interview
Elly, let's start with some questions.
1. Why do you emphasize more on nature, art and personal history?
My interest in art began with nature, primarily because of the nature in my hometown, Seoul. I lived on a hill that led to one of the entrances to Bukhan Mountain. I also traveled back and forth to Jeju Island in Korea. As a result, nature has been deeply rooted in my life and has been incorporated memories of my family. I became interested in doing research on the viewer's perception of nature in my work that encapsulates the relationship between nature and humans based on their personal history. One's history depends a lot on how one perceives nature. I try to take the viewer into their imaginative response through my work by using familiar landscapes. I then realized that I should do research on myself to understand why I am researching these matters. So I began making artworks about my personal history.
2. Your recent research interests us! What did you explore in your recent research about the relationship between ecology and human existence?
I have been experimenting with body movement and dance in my video/performance work, producing a number of works using dance, music, and dialogue related to the existence of beings, the importance of ecology, and the survival of humanity. This can be seen in my work Sounds of Fragment: Ecological Dreams (2017) as well as my video piece Visual biomimetics: A State of Art (No.1) (2021). In the Sounds of Fragment performance piece, I was inspired by the Seoul Innovation Park, which was home to disease management headquarters in the 1960s. It included animal experimentation, resulting in waste and reagents. The wastewater treatment plant that treated the contaminated wastewater from the animal experiments fueled my project, which consisted of both performances and exhibitions; I created an interactive video and aural installation from video taken at the wastewater treatment plant at the Seoul Innovation Park. Meanwhile, my video work Visual biomimetics draws on colors and movements in nature, the aesthetic of being, and poetry in nature in order to explore a sense of mindfulness. I try to mimic the movement of different species and then expand the drawing to a more imaginary scene of poeticism.
3. The entire film is shown in 3 frames, what is the reason behind this unique portrayal?
Generally speaking, I am more comfortable working with multiple screens rather than just a single screen because multiple screens allow me to play around with time and space. However, in this film, I wanted to create a dialog between the screens depicting the thoughts of the characters of the film and making a story more interesting by having different places on each screen that create their own narratives and tensions. The film not only tells the story of my thoughts and feelings, but also brings my memories into the realm of the senses, as such scenes put the subjects in a dream-like context.
4. It seems that the film has come out from a sad part of your life, what made you make a film on your true life experiences?
The concept of experiences, for me, is the inspiration of daily life that has been piled up and released in a moment or place at a certain point in my life as an artistic idea for my work. For a specific experience, it could occur years later or be immediate. In those moments, I tend to think for weeks to develop the idea in my mind until I am sure of turning the idea into an action. Those experiences are usually thoughts and feelings of a place connected to a place where I lived.
Trauma became the motivation for this film, but love was subliminally hidden underneath the trauma since the beginning of the script. All these years, I didn't express love for my brother, but I finally felt that I had expressed my feelings of love by completing the film. In a way, I was a young girl looking for my feelings of love for him in the film.
5. The film scenes look great and add an extra glitter to your film, where was the shooting done? And why have you chosen such a place ?
It was filmed in three different places: Seoul, Jeju Island, and London. I filmed it in my own house and garden because all my childhood memories start from my house. My father had business on Jeju Island, so we would spend every vacation there. I took the entire film crew to the island, where we spent three days. It's one of the most beautiful places in Korea. It had more untouched nature back in the 1970s and 1980s, which is what I tried to depict in this film. I spent my 20s in London, studying at the university. When my brother died, I was in London and couldn't get an airplane ticket back to his funeral. Not being able to attend his funeral made me feel guilty and led me to grieve longer, so I had to include London in the film as a place of grieving and contemplating the human condition that affected my spirit.
Jeju Island is one of the most beautiful places in Korea. Being surrounded by mountains at my home in Seoul and spending a significant amount of time in the untouched nature of Jeju Island made me realize that nature is something precious in my life. The funny thing is that I can only live in a house/apartment with natural surroundings, such as near parks, even when I am in London or New York.
6. The place of shooting compliments very well with the story, it is like we are seeing your mind out on the screen, how did you find out such a felicitous place?
As I explained, my experiences in nature in Seoul and on Jeju Island made nature an important component in my life. I wanted to depict a young girl wandering in the woods and along the seashore, experiencing the untouched nature, and communicating with nature, which was my own experience. I wanted to communicate a message that could be read through the imagery and sound of nature in this film, creating an imaginative response from the viewer's personal recognition of nature. I imagine viewers can experience a variety of responses, from wanting to be in nature to knowing their own value of nature.
7. This is kind of a more general question. How would you describe your directing style?
I take the auteur approach when I direct. My films are filled with my own memories, down to the smallest details in all aspects of my film. I always have clear visual references in mind before starting any project. I then puzzle around between the visual vision, subject, and script to best translate my vision into an actual piece. I look for the cast at the same time as writing out the ideas to match the characters.
8. What are the 3 best narrative elements in your film, and why?
I feel that, in my film The Eclipse: Recognized by the Sound, I let the viewer create their own narrative by seeing the landscapes and listening to nature. Although it is a film about my personal story related to my brother's death, it has elements of poetry that depict a story from my heart about why I long for nature and what made me the person I am as an artist. The way the narrative is formed is completely from my visual vision before filming it and my editing work of the three screens after shooting.
I am not convinced that this is a good thing, but it has the quality of not being sure of a specific genre. It falls between the experimental and short film genres, and I think it can even fall into a music video category. I hope this leads the viewer to watch the film repeatedly. Perhaps it is the landscapes in the film. I've been told they are mesmerizing.
9. Can you tell us more about your upcoming project(s)?
As I am working on my first feature film and am learning new strategies to produce it. The film is a documentary about climate change and its relationship to an extinction crisis. The film will be a musical in the sense that it will contain both the sounds of nature and music as well as a mixture of body movement and interviews with people. The audio-visual medium can play a strong role in transgressing spoken language by incorporating the sounds of nature and using memory as a flow of consciousness, mixing the music as a source of dialog between the subject and the places. All these elements will play a role in highlighting the need to change, transform, and act on climate challenges. These are my goals for the film, but I will have to work on it further to discover its needs in order to develop the concept and the visuals.
I have also been experimenting with body movement and dance in my video work in my artistic career. I have produced a number of works using dance, music, and dialog related to the existence of beings, ecology, and humanity. My feature film will relate to these subjects, focusing on an extinction crisis and how body movement connects to the surrounding nature. I am in the research stage now.
10. Which book would you love to make a film out of one day?
Your question made me think about books, but I feel the need to make another film about my brother and my family in Thailand. I might create a new scene for my film The Eclipse: Recognized by the Sound or make a new film about my family that relates to my brother's death. I wanted to bring Thailand into the film because we had family vacation homes in Phuket for more than 15 years. Phuket was also a big part of my family life, and I always spent time there with my brother during our winter vacations. Other than those times spent in Thailand, we were always apart from each other. I have a lot of good memories with my brother in Thailand. I didn't have the resources to incorporate them into the film when I was working on it, but I would like to make a new film based on my memories in Phuket if I get to write the script sometime soon. I will also think of making a film based on a fiction in the future.
Thank you for taking the time to answer all the questions. Your film was kind of a new and unique experience for us! We enjoyed it to the fullest and it was great learning about your filmmaking experiences.
We look forward to hearing feedback and please feel free to contact us if you have any follow up questions.
On a personal note, we really enjoyed your work. Thanks again. Stay connected with the MDIFF Community, because we value your work!