Complex, a short script/screenplay, written by Rachel Marianne Page-Molloy consisting of 5 pages.
The script is about one of the greatest concerns today, C-PTSD.
C-PTSD is Complex post-traumatic stress disorder, it is a condition where one experiences some symptoms like difficulty controlling emotions, isolation and feeling distrustful towards the world. C-PTSD is a serious mental health condition.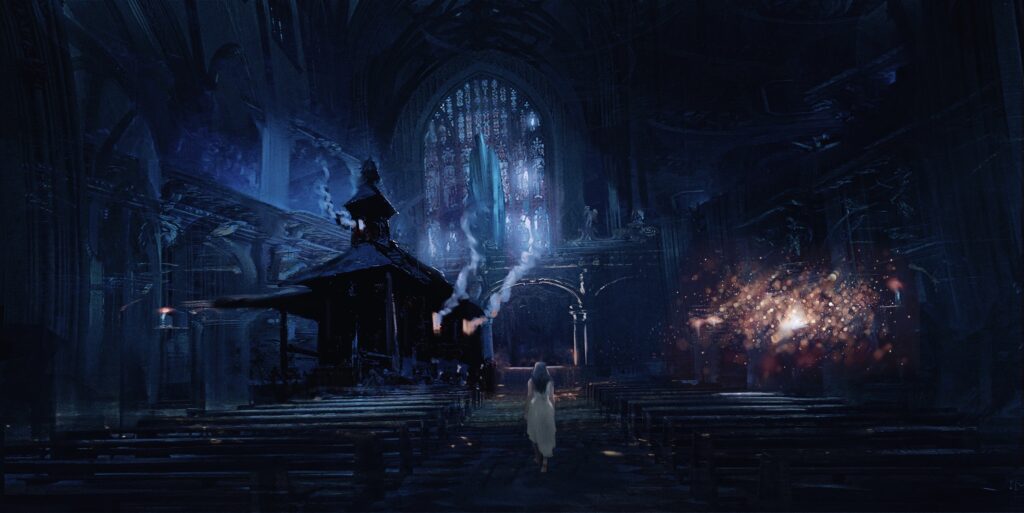 The script is a masterpiece, it depicts the pain, abuse, trauma and so much more that the sufferers go through. Through this script, Rachel hopes to connect with survivors using the medium of film. To share the healing that art and connection can provide for those suffering from mental ill health or trauma.
Rachel Marianne Page-Molloy is doing a benevolent work of raising awareness for C-PTSD through art. She aims to turn the concept into a film and we are pretty sure that she will be able to do it successfully. She herself is a survivor of C-PTSD.
It is no wonder that the script is an obligatory read!!
We are extremely grateful to have the chance to read the script and interview you. We wholeheartedly acknowledge the time you have taken to address the questions, and all that it would entail. We hope you are successful in what you dream of!! Hats off to you, Rachel!
About Script
Complex is a short art film. The idea first formed many years ago as a series of six paintings to portray a journey through life as an abuse survivor. Over the years the project had always been on my mind as a way of raising awareness for C-PTSD through art. I have been working as an actress for seven years, I realised I could turn the concept into a film. I developed the idea until Complex was born.
A haunting and vulnerable artistic interpretation of abuse, addiction, love, loneliness and betrayal. Through this project I hope to connect with survivors using the medium of film. To share the healing that art and connection can provide for those suffering from mental ill health or trauma.
I also run an art project alongside the film for trauma survivors to share art and poetry, there is art from all over the world and this has touched many people already.
Writer Biography – Rachel Marianne Page-Molloy
I am an actress, writer and poet based in a small town in East Anglia, where I live with my husband and son. I am an abuse survivor and suffer from C-PTSD. Complex is parts of my story artistically interpreted, I've written and am directing this project in the hopes of connecting with other survivors and creating something beautiful for all of us. I have also written a short horror art film called The Event, that I hope to film soon.
The
Interview
Let's get started with the questions.
Hi Rachel, first of all we would like to appreciate you from the bottom of our hearts for what you're doing! We truly respect your efforts towards this! We hope that you will be successful in saving lives. Have a wonderful life!
1. As a C-PTSD survivor, tell us about your sufferings and healings. Who helped you to come out through it?
I've survived psychological, physical and sexual abuse, as well as sudden extreme traumatic events throughout my life. I was abused by many different people and my story is very unique and complicated, I wrote the whole thing down as a healing practise and it really helped, so it's on my website for people who are interested. In terms of healing I've tried so many different things, I've had years of talk therapy, I've tried spirituality, turning to God, sexual connection, inner child healing. The thing that has helped me the most always is creation. Building things that weren't there before. I've been creating my whole life, when I was a child and teenager I did it to process what was happening to me. As an adult creating is always my true healer, I'm at my best when my experiences are flowing out of me either poetically or artistically. I've received a lot of healing from films, literature and art.
I've also found that for me my method of healing and pretty much everything else I do is to look straight at what terrifies you, actually run in the direction of what you're scared of. I have more than a few scars from that method, but it's also how I'm here talking about this now.
When it comes to people who've helped me through it, my husband has always been my biggest supporter and has really looked after me when I've been unwell. My son keeps me going and keeps me healing because I want him to have a healthy mother and be someone he can look up to, motherhood can be a healer itself I've found. I'm very close with my younger sisters and I'm so thankful for them in my life. I've also had so many friends I've loved so deeply along the way who've taught me things or supported me when I've struggled. I'm very grateful to everyone who has helped me on my journey.
2. Could you connect with the other survivors yet? What do you think of creating when you connect with them?
Yes, I've connected with many survivors already. I run an art project alongside the film, there is art and poetry from survivors all over the world on the website. I've had messages from people who said how much my story moved them and messages about how the art has inspired them. It makes me so excited to think about how the film itself can impact people as film is definitely one of the most evocative mediums.
Seeing other survivors turn their pain into art is the most beautiful thing to me, I started the project alongside the film as I know that creation is the one thing that helps me every time and I wanted to share that with others. Being able to turn the darkest and ugliest things in our lives into beauty and art is nothing short of alchemy and I'm so proud of anyone who has done that and even more so of the ones who have the strength of vulnerability to then share that with the world.
Underpinning everything I do here is a deep, true love for the battle scarred among us. I've always been an outlier and very harshly judged for my differences, I care so much about others who have been through the same, the people society rejects and ignores. I just really never want anyone else to feel the way I've felt in life, when a survivor comes to me, or any person at all, I want them to be met with love and support. I know how it feels to be out here alone and to be cut down and brutalised. I want others to feel loved and seen, I hope that's what Complex can be.
3. C-PTSD is a horrifying state, why did you think of such a haunting and vulnerable experience to give it an artistic interpretation?
Becoming so open and vulnerable with my story has been a tough process. I was silenced my whole life, growing up I didn't have a voice at all. In adulthood it became important to start telling the story, in the beginning just little things, I remember every time I went to post something about my illness or my story I would literally be shaking, my hands would be shaking as I hit post. Then I went through so much deep healing and the more I healed the more I shared. Being vulnerable for anyone is really hard but for someone who has been through so much abuse it's been the ultimate challenge, I'm sort of saying to the world I've been really hurt and here's where it hurts, opening myself up to more hurt. I know people would probably think that's crazy but it's for the greater good.
I'm of course more vulnerable to things like exploitation and being taken advantage of because of my illness but it's a risk I've taken time and again because I know I'm here to speak the truth, even when it's terrifying to do so. Vulnerability is true strength in a world that makes you feel like you have to put on a mask. Just saying I'm an imperfect, flawed human and actually yeah we all are, all of us here and all we really have is each other. I get very upset at the injustice of other peoples judgments on those suffering things that they don't understand, I've put myself in a position to be the one judged to try to change the perception. I've always been a total misfit and I'm comfortable with that, I just would to like to challenge the cruelty that seems to come with ignorance and try to get acceptance for others who are suffering.
4. Tell us a few things about your short horror art film, The Event. Are you currently working on any more scripts?
I wrote The Event about a near death experience I had in 2021, after it happened I never would've believed I would ever write about it, all I wanted to do was completely block it out, but as always with time it became clear I had to create something from it. Again, making art from trauma healing me in a way nothing else really does. I've also written a very short animation called The Journey Home, which is just a cute little thing about inner child healing. I don't know how to do animation but I'd love to do something with it one day.
I'm considering trying to film The Event before Complex as it'll be a much simpler task and my son is going to be in it briefly and he's really excited. He asks me all the time "mummy, when are you making a film with me in it?" So when it comes to writing other scripts I sometimes think about writing him a little storyline so he can have fun doing some acting and I'll film it for him.
Also I think about writing films about some of my much earlier experiences, Complex starts with an interpretation of something that happened to me when I was already a teenager then it's about the journey through adulthood as a survivor and how that impacts your life and the dark roads it takes you down. I've recently thought about writing about my brothers death as that's something that just keeps coming up for me recently so I'll probably end up doing something with that.
5. You have been working as an actress for seven years, share your journey as an actress and your experience as a writer?
I got into acting by chance really, I had been in therapy for a few months and was starting to reconnect with my creativity after having a huge block in my brain for years. I got a random email from an old website I was on because I modelled as a teenager, mostly artist modelling between the ages of 14-17.
Anyway, I got this email and it was an acting job in the next town along from me so I added a photo to my account and applied, I didn't hear from that but I received a message from someone else asking if I wanted to come to a big audition in London, I thought it'd be a cool experience and I was trying new things so I went for it. I had to do a cold read with the director and a producer and they really liked it and seemed impressed as I'd never acted before. That really made me feel like wow this is something I could do! So I started applying and was really lucky to be cast in three things in quick succession so I built up a bit of experience fast, then I just kept going because I loved it so so much.
Acting really is the foundation of where my confidence was built from. When I was younger I was unbelievably shy, I couldn't even hardly speak. I was like a little mouse. Putting myself out there over and over has caused a massive transformation in my life that I'm so grateful for. Even though I've experienced some bad things in the industry I've had a lot of beautiful and varied experiences too. I've worked on things from little indie productions all the way up to working at Warner Bros studios on set with A-Listers. I love working on indie movies a lot, I've also really enjoyed the music videos I've done as I always find them a lot of fun, as well as the bit of theatre I've done.
Because I had to leave school at fifteen years old I lack formal qualifications and that had been a big hindrance in my life, I'm so thankful to the creative industries as it's mostly based on just who you are and what you can do, I feel very fortunate that this path opened up to me completely unexpectedly, which led me down this path to realising I can combine my other skills in art and writing and start making my own films. I'm so excited about how it's all come together, even though it's been a very tough journey.
6. Which do you think is better, being an actor or a writer?
Both have given me different gifts, acting has given me confidence and so many special, unique experiences. Writing has given me comfort and healing over the years, a way to express myself. Words matter a lot to me and whether I'm speaking them on a set or writing them in a script or poem they hold a lot of power. I wouldn't say one is better than the other, I think both acting and writing together are beautiful things.
7. When did you start writing? What inspired you to become a writer? Describe a few things about a writer's life.
I've really been writing my whole life, I was a bit of a powerhouse at it when I was a kid, I would write short stories, poetry, all manner of things all the time. I also kept diaries and wrote out everything that was happening to me so I could just get it outside of myself. I assumed I'd be an author when I grew up, but as the abuse worsened and I became more and more unwell with it I started to think I would never be anything, I had to leave school abruptly without warning, I was being told I was worthless and a write-off.
When I moved into my own place alone with my now husband, everything started coming out, my C-PTSD symptoms were unbearable, my brain was blocked, I couldn't write anymore which was very painful for me. I had a few years there where I didn't write at all. After I got married at 23, I started therapy and finally things started clearing in my head. I started painting again and actually that's where the first spark for Complex began, because at first I thought of a series of six paintings to portray life as a survivor. It wasn't until years later after acting for a while that I started to turn those visuals into a script. Slowly I started writing again, mostly poetry which gives me a real outlet for so many things, the abuse, my dreams and nightmares. I go through stages with it where I'm writing a lot very fast, it's almost like channeling, I feel like things come through me sometimes. I've written things that made no sense then years later looked back and finally understood what it really meant.
I love writing, I think if I would describe a writers life I'd say it's an on and off sort of thing, where the work happens in bursts of intensity then quiet periods where you're not working on anything at all. I'm a really visual person so mostly my ideas come in through visions, I use music a lot to help my creativity, for example if I'm writing poetry I listen to a lot of metal, when I'm writing scripts I listen to instrumental pieces and my mind becomes like a big screen and I'm putting together the visuals.
8. Will you be comfortable in sharing about the abuse which took you through this suffering?
Yes, I was abused psychologically, physically and sexually. I'm open to talking about what happened to me, I wrote my whole story down and it's on my website for anyone who's interested in more detail. The truth is I've been through absolute hell in my time, I accept the things that happened to me even when it's very very difficult.
9. How much time did it take you to come out of this illness? How much time did you suffer from it? How did you find that you are suffering from C-PTSD? And how are you now?
I still have C-PTSD, my symptoms are far less severe than when I was in my early twenties, I do still have so many flashbacks all the time though. Even though I still feel isolated a lot I also have some deep connections I'm very grateful for. I do still have the bad nightmares very frequently and I have a lot of body aches all the time. As with most people with C-PTSD, I do struggle with addictive tendencies, sometimes I'm doing better, sometimes worse.
I found out it was C-PTSD I had during therapy, at first I was diagnosed with PTSD but as more and more of the story came out it became clear it was a far more complex and consistent trauma I had been through.
I'd say I'm doing pretty well now despite the pain I carry with me everyday, I'll never be this perfect person, I'll always be scarred and different to others. One of the symptoms of C-PTSD is a harsh inner critic, my abusers voices became my inner voice, everyone around me tells me all the time I'm far too hard on myself. I've always accepted others for who they are, I'm always working on trying to give some of that compassion back to myself rather than the constant criticism. I hope one day I can be a person who can truly say they love themselves, I'm working on it.
10. What is your advice for the C-PTSD sufferers? Would you like to add anything which we did not refer to?
My advice to those suffering C-PTSD is to look into inner child healing, that's helped me a lot, and to give yourself grace and love. If you have C-PTSD it means you've been through hell and you're still here, so you're a warrior. Look in the mirror and tell yourself that when the cruelty of the world is weighing heavy. If you're feeling alone and like nobody understands you, I always remember this quote that goes "you haven't even met all the people that will love you yet" I believe that myself and it's such a beautiful thought. There is love for you here, I promise. Keep going.
Share your experience/review about the interview.
I really enjoyed doing the interview! Thanks for such thoughtful questions that really gave me room to get my message across, I appreciate it!
We are delighted to have you to discuss C-PTSD with you. Thank you for connecting with us with such a noble cause. We believe your script will be soon made into a film and you will be really able to save lives.
On a personal note, we really feel obliged talking to you, we hope you liked it too. Thank you again. Stay connected with the MDIFF Community, because we value you and your work!
Read about Rachel Marianne Page-Molloy here: www.complexart.co.uk
Follow her on Instagram @rachelpagemolloy
---
We would like to add, to the one reading it now, if you're suffering from the same,
WE ARE WITH YOU. YOU'RE NOT ALONE.
We are your peer support. We know that it is overwhelming, trust us, we will help you move on in life. We are here to be your social support. We are happy to help you.
Contact us: [email protected]